Long Island Criminal Records Sealing Lawyer
New York Criminal Sealing Laws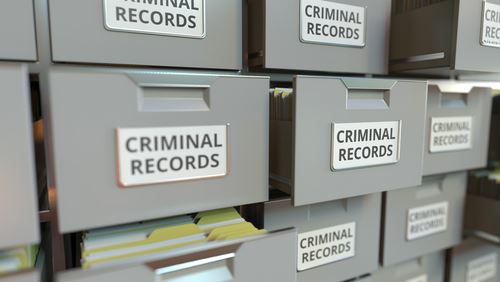 Have you been prevented from getting a job because of an old criminal conviction in New York? Were you fired from a job because a background check revealed an old criminal conviction? Great news! A new law in New York now makes it possible for many people with criminal records to legally hide their convictions. At last, you can finally put your past behind you. If you are looking for help to clear your criminal record, our criminal record sealing lawyers in New York can help you. The state of New York may allow you to seal your criminal records under specific circumstances.
These circumstances include the following:
If you completed a court-ordered drug program as part of the sentence in your case
If you were sentenced to the shock incarceration program
If you participated in a drug court program
If you participated in the judicial diversion program
If you believe that you are eligible to seal your criminal record in New York, Laurence A. Silverman & Associates can help you. Make sure to contact our team of attorneys, so that you can be provided with important legal information that will give you clarity regarding your specific situation. We have helped individuals seal their criminal records and start fresh. Let our team of attorneys help you today.
If you need more information regarding your criminal case you can also click here to review our FAQs page.
You may be eligible to seal your criminal record call Laurence A. Silverman & Associates at (631) 816-2684 to learn about your eligibility.
What Is Record Sealing In NY?
In the state of New York, record sealing involves hiding an individual's criminal record from the public and removing specific data such as fingerprints, palmprint cards, DNA samples, or booking photos from the record. Although the record may still exist for authorities, the public will not have access to it. This allows individuals who completed a prison sentence to start fresh and get back on their feet and grants them the eligibility for careers that they may not have been able to pursue due to their criminal records. Our attorneys will be able to answer specific questions that you may have regarding your case and will help determine whether you are eligible for record sealing in NY.
Record Sealing Legal Counsel in New York
Call our Long Island criminal defense team at Laurence A. Silverman & Associates to find out if you are eligible for this special treatment under the New York State Criminal Procedure Law. If so, we can immediately begin working to bring your case in front of a Judge. We can handle your case in any county, town, or village in the entire state of New York. When you call, be prepared to tell us the crime you were convicted of, the approximate date of the conviction, the type of sentence you were given, and the type of drug program you completed.
Our attorneys are waiting to hear from you to begin freeing you from your past! Contact us today!